Airspeeder has been working hard to prepare a high caliber category that puts racing vehicles in the skies with the intention of competing and developing a category that promotes electric mobility, and for this, they will have the support of Fox Sports Australia for two years after reaching a broadcast agreement.
The agreement will place exclusive and cutting-edge content on the screens of the renowned television network, about flying car racing for the entire country, where four series of material will be shown during the two years mentioned above.
"Airspeeder is at the forefront of flying car technology, so we are excited to work with Fox Sports Australia to bring the thrill of racing to audiences in our home country," said Stephen Sidlo, head of media for the category.
Related content:Bruno Senna on Airspeeder: "It's a Journey"
Unique in the World
Airspeeder is the world's first racing series for electric flying cars, created with the mission to accelerate advanced eVTOL (electric vertical take-off and landing) aviation technology through intense sporting competition. This mobility revolution, backed by the technology of the future, will transform urban air mobility, global logistics and even medical applications with a clean air electric vehicle solution.
Close but safe aerial racing is guaranteed through the latest LiDAR and radar technologies that create virtual force fields around the quadcopter-format flying cars. Fast hairpin turn maneuverability is delivered using a multicopter design.
This pioneering approach to aircraft design also improves stability, while electronic speed control systems allow pilots to exploit the full potential of our advanced electric powertrains.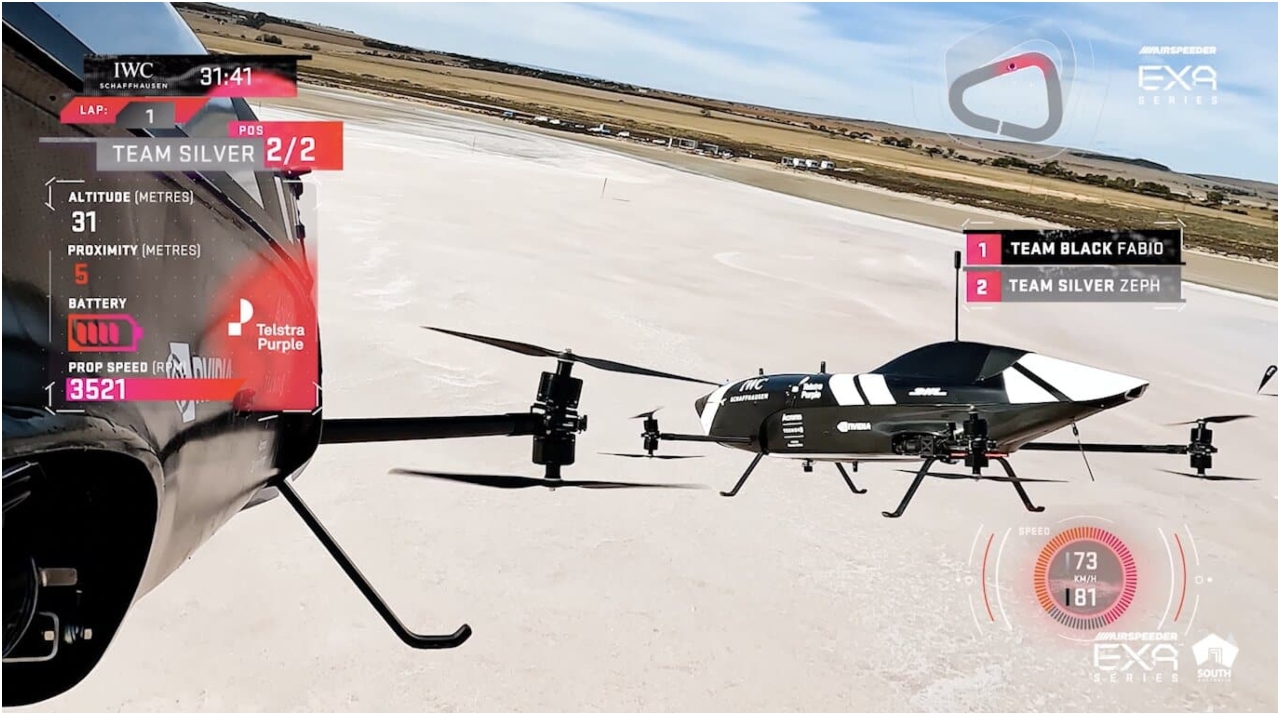 The first official Airspeeder racing event was held in 2022 and has since generated a great deal of interest and popularity. The competition is an impressive spectacle that combines advanced technology and pilots' ability to maneuver the vehicles remotely.
The inaugural race featured race control stations and pilots under 5G network coverage and augmented reality Sky Tracks, where participating teams were able to access Acronis and teknov8 in order to collect important telemetry data that will be interpreted for the improvement of the competition.
Written by | Ronald Ortega